American Crane Services can provide boom lengths from 30' to 127' using main boom with a tip height of 137'. Deploying the jib enables a vertical reach of 168'.

The longer 127' boom allows the operator to perform more lifts without the use of a jib, reducing setup time and improving efficiency, which in the end equals greater savings to the customer.

Crane capacity ranges from 17 ton to 33 ton.

Whether you just need a small compressor lifted up and over the edge, or a 2,000 lbs HVAC unit lifted 80' from the crane, or even a 500 lbs HVAC unit lifted 110' away  American Crane will save the day!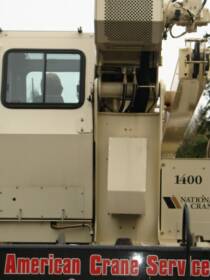 AMERICAN CRANE SERVICES, LLC